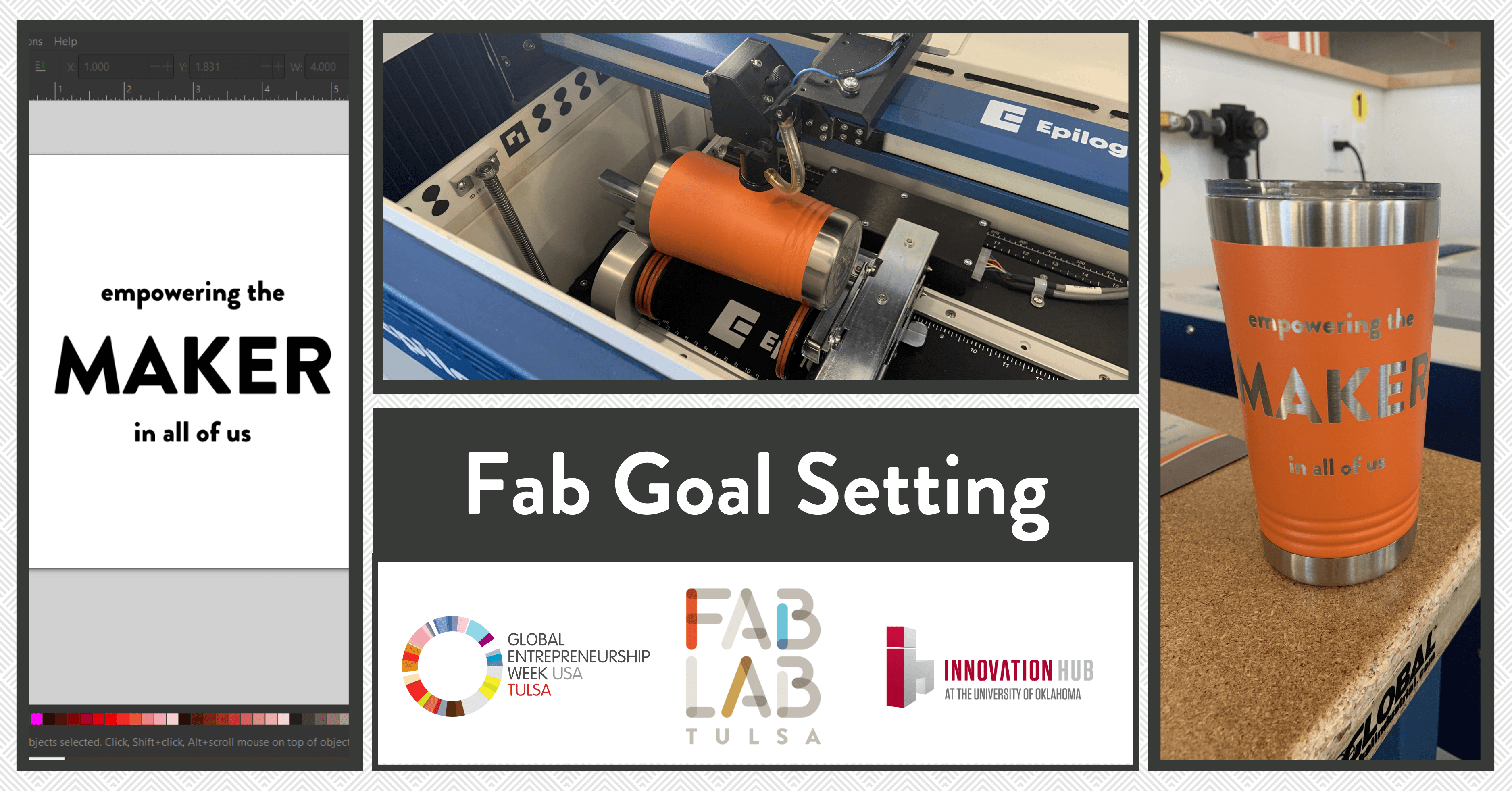 As 2022 comes to an end and we prepare for 2023, join Fab Lab Tulsa for a Fab Goal Setting workshop during Global Entrepreneurship Week.
Whether your 2023 goal is personal or professional, we'll discuss the theory of motivation. Research shows that setting strong goals will boost your performance by increasing focus and effort.
And to remind you of how super important your goal is, you'll digitize and laser engrave it onto a travel mug. No matter if it's your morning coffee or afternoon cuppa tea, this daily reminder will keep you goal directed.
Space is limited for this creative event, so register now; deadline is November 6.
There is a $15 fee for the mug and don't forget to pick your color.