Session 2 - Sphero Summer Experience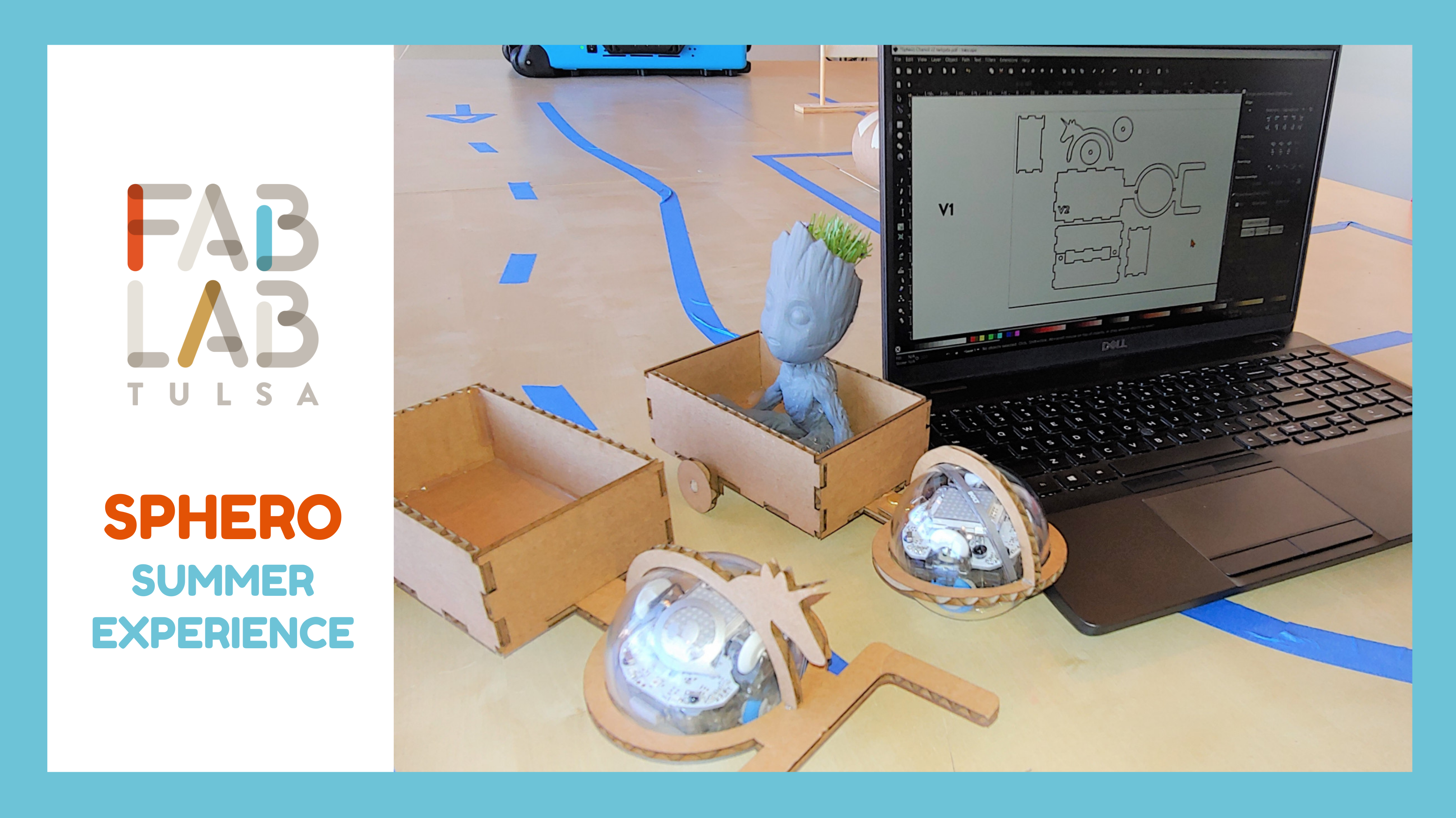 DESCRIPTION: Fab Lab Tulsa's Sphero Summer Experience camp incorporates hands-on, project-based learning activities with digital programming and fabrication tools. Over the course of five half-day sessions, students are introduced to two-dimensional computer aided design software and laser engraver operation as tools for conceptualizing, designing, prototyping and fabricating custom structures. Students are challenged to use these digital fabrication tools to devise and produce structural solutions to a series of design challenges that incorporate wirelessly operated, smart phone controlled, visually programmable micro robots. Challenges include designing mobile protective robot enclosures, designing robot agility and obstacle courses, visual programming mobility trials, and team robot competitions. Each challenge incorporates student designed and digitally fabricated elements. Students test and evaluate their structural solutions during these challenges and in the process develop iterative problem-solving, critical-thinking, self-assessment and team-building skills.
AGES: Students entering 5th thru 8th grade for the 2022/2023 school year.
DATE & TIME: Session 1 is Monday, June 13 to Friday, June 17 from 9:00am to Noon