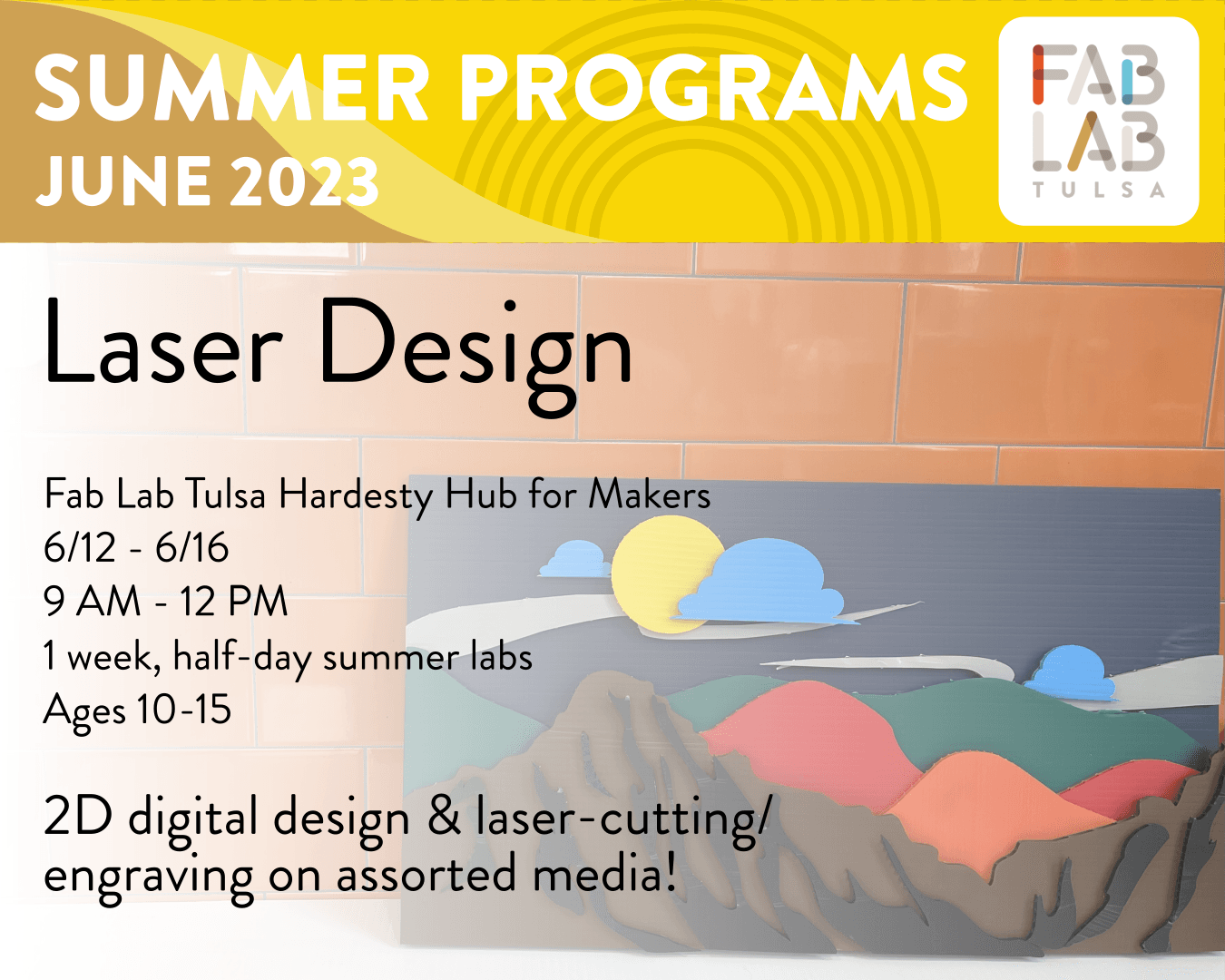 DESCRIPTION: Fab Lab Tulsa's 'Laser Design' summer lab incorporates hands-on, project-based learning activities with digital design and fabrication tools. Over the course of five half-day sessions, students are introduced to two-dimensional computer-aided design software and our Epilog laser cutters/engravers. Students are challenged to conceptualize and create custom designs to develop unique skills in STEAM, 2D CAD, and fabrication.
AGES: 10-15
DATE & TIME: The sessions begin on Monday, June 12th, and continue daily to Friday, June 16th from 9:00 AM to Noon.
COST: $300 per student.
INSTRUCTIONS: Click REGISTER NOW at the top right of the screen to sign up.
DEADLINE: Registration closes on June 11th at 11:59 PM.